Our integrated security systems are designed and installed in your business to detect and notify of break-in attempts. These systems expand the ordinary capability to a great variety of automation tasks as well as monitoring the assets of your business space.
Other features include sirens and flashing lights in the event of an alarm, scheduled lighting scenes to help prevent costly break-ins, and the ability to monitor your internal business daily with remote access on your mobile device even when you are away. Our alarm systems can also make use of internet or cellular services for their connectivity and have battery backup so that if the power gets cut, they are still active.
Take charge of your business' security with alarm systems from Security One Services.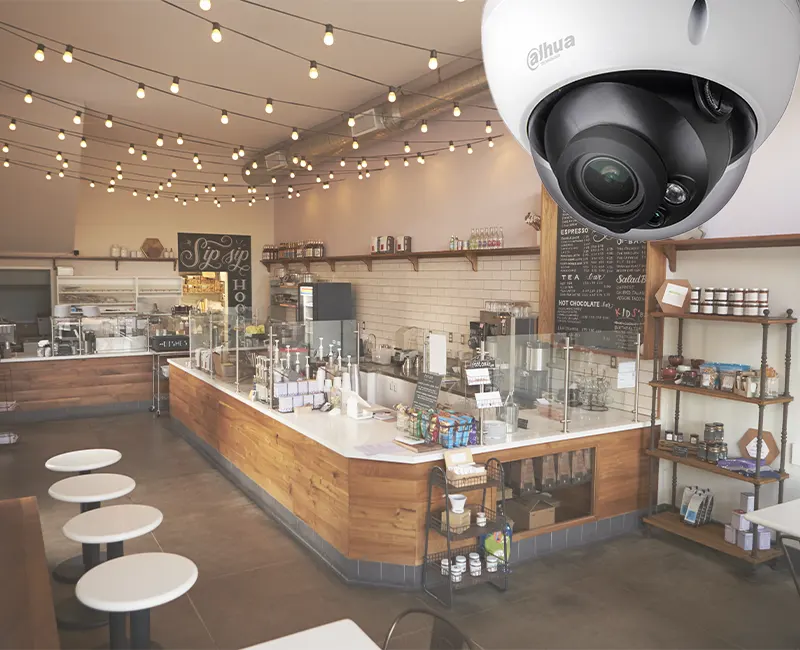 Owning a business is expensive, and leaving it unattended every night is a huge risk. This is why we at Security One Services believe that owning one of our CCTV or IP camera systems is a great way to monitor the safety of your business 24 hours a day. Our camera systems can run on a battery backup connection that will remain recording during short power outages, and can be hooked up to the internet for access to its live footage at any time of the day or night from a smartphone or tablet. Having access to your security footage at all time will give you a much-needed sense of control over your business and will help you achieve peace of mind.
Our commercial fire alarm systems are designed to protect your employees and property. We offer outstanding systems designed to detect fire and life safety emergencies. Our systems provide fire detection, signaling and control systems that warn of alarm or abnormal conditions, as well as help notify fire and rescue services. Our certified and licensed staff will help ensure your property is kept current with all the relevant codes and regulations.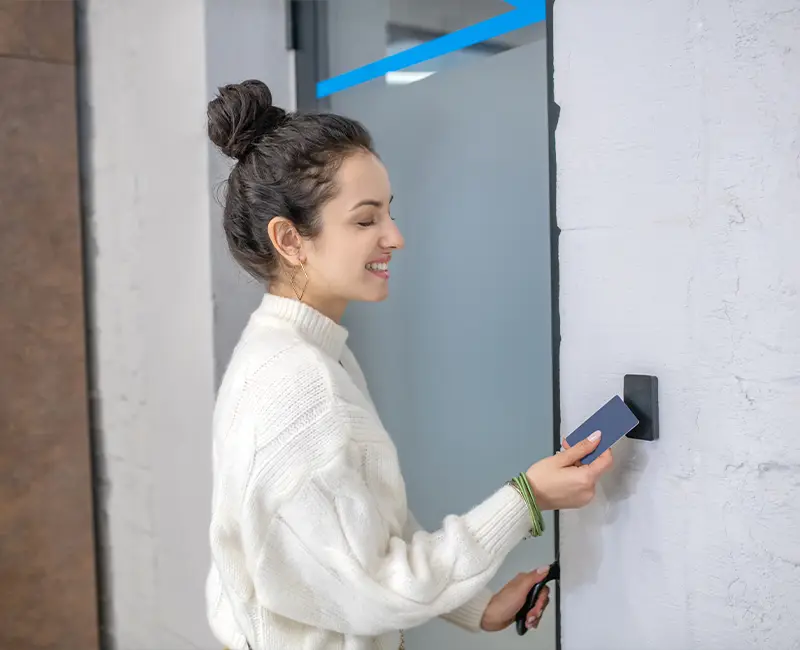 We understand the importance of keeping one's property safe and secure. One of the best ways to maintain a level of control entry to your property whether it be your office or other building is an access control system.
In addition to a security system, access control provides a second layer of security and control. Many access control systems feature multiple user codes, built-in cameras, crystal clear communications, and auto-lock doors.
Integrate your access control system with an automation system to remotely open and close the property door entry.
What our clients are saying

I have been a residential customer for over 20 years. The technician Bill performed a system tune-up this week. He is extremely knowledgeable and was outstanding in explaining the service performed and in answering questions about the operation of our home security system. Bill deserves a five star rating, and I plan to request him by name when scheduling service in the future.
Jeff L.
I have had security alarm service, which includes the security alarm system and the monitoring with Security One for over 5 years now and am extremely happy with this company. They are great at what they do. Feeling safe in our home is very important to me!
Amy B.
I had Security One Services out to my home and they did a fantastic job. I was very pleased with their on time and clean approach. After having an alarm and camera system with ADT for many years I am so glad I made the switch. Thank you guys at SOS
Sean H.
Call 816-554-3333 or fill out the form to start your commercial project today!